TOUR BUS

ひがし北海道の旅を便利にする 交通・バス予約

Eastern Hokkaido Bus Network
There are many buses in Eastern Hokkaido that are convenient for those who cannot drive because it is difficult to reach by car in winter.
In fact, there are various buses running in all directions, such as buses for a limited time and buses connecting cities in Eastern Hokkaido.
Why don't you check the bus that connects the places you want to go and create an original trip?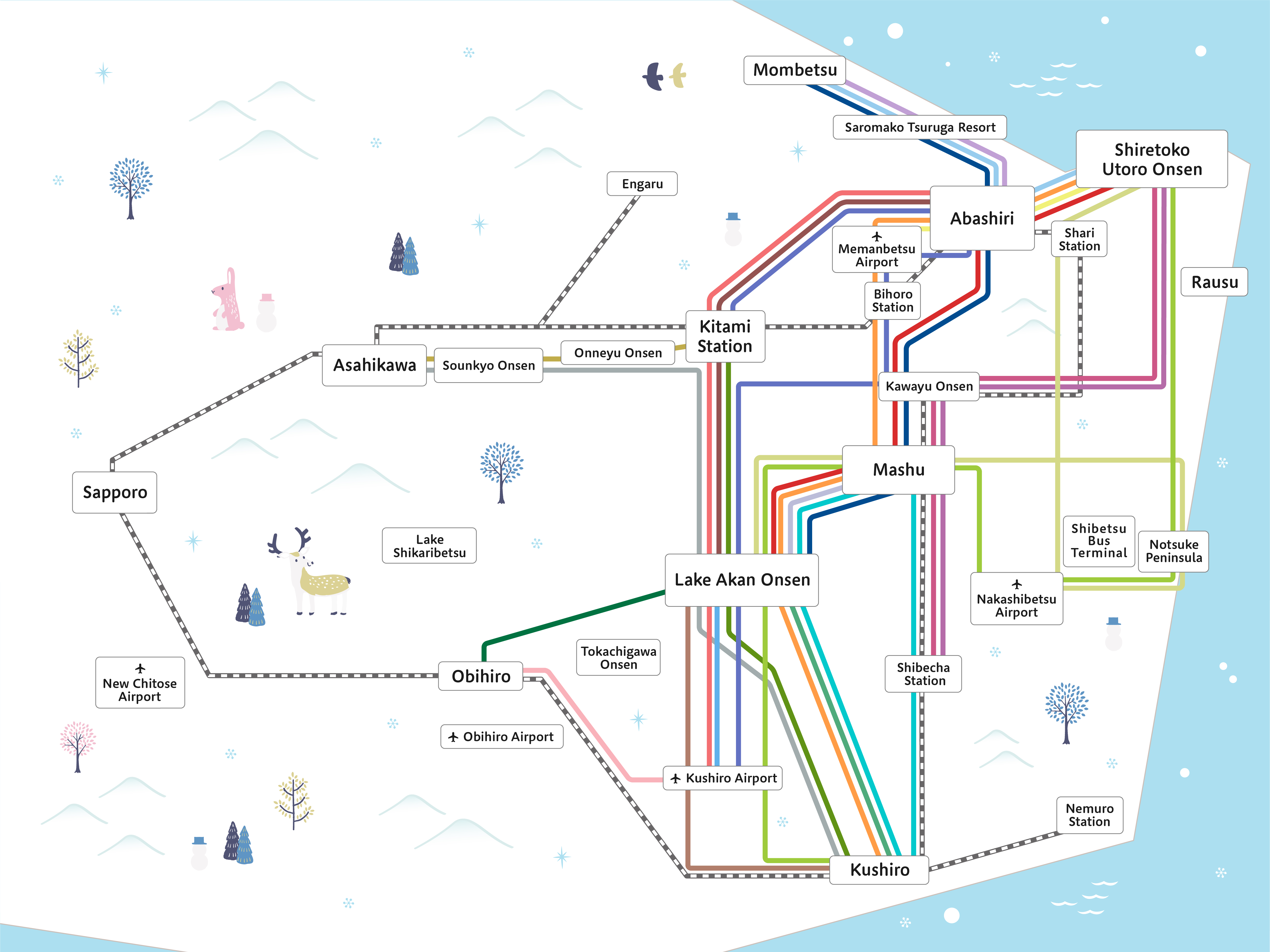 Timetable by major spots Winter 2021
Buses operated by multiple companies are summarized in a timetable format for each base (PDF format).
Please click from the map or list below.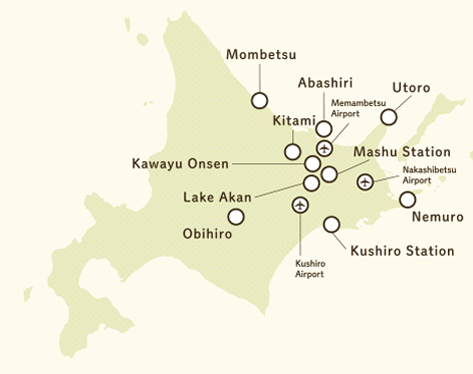 Access to sightseeing spots from each airport in Eastern Hokkaido