Mombetsu → Abashiri → Utoro No.1
Operation period
2022.1.29 (Sat) → 3.6 (Sun) service
Time table
Boarding / alighting place
Arrival time
Departure time
Get on / off
Sightseeing
Hotels within Mombetsu ※1
10:00

Get on

Mombetsu Garinko Station
10:15

Get on

Lake Saroma Tsuruga Resort
11:35
11:35

Get on

Get off

Aurora Terminal (Michi-no-Eki "Ryuhyo Kaido Abashiri")
12:45
15:15

Get on

Get off

Sightseeing for
150 mins
Road to Sky
16:15
16:25

No

Sightseeing for
10 mins
Respective Hotels in Utoro Onsen ※2
17:00

Get off
※1 You can choose from Mombetsu Prince Hotel, Mombetsu Central Hotel, Hotel Okhotsk Palace
※2 You can choose from Kitakobushi Shiretoko, Kiki Shiretoko, and Shiretoko Daiichi Hotel
Ride fare
Note: For those who are 3 - 11 year old, the fare is 50% off the regular price.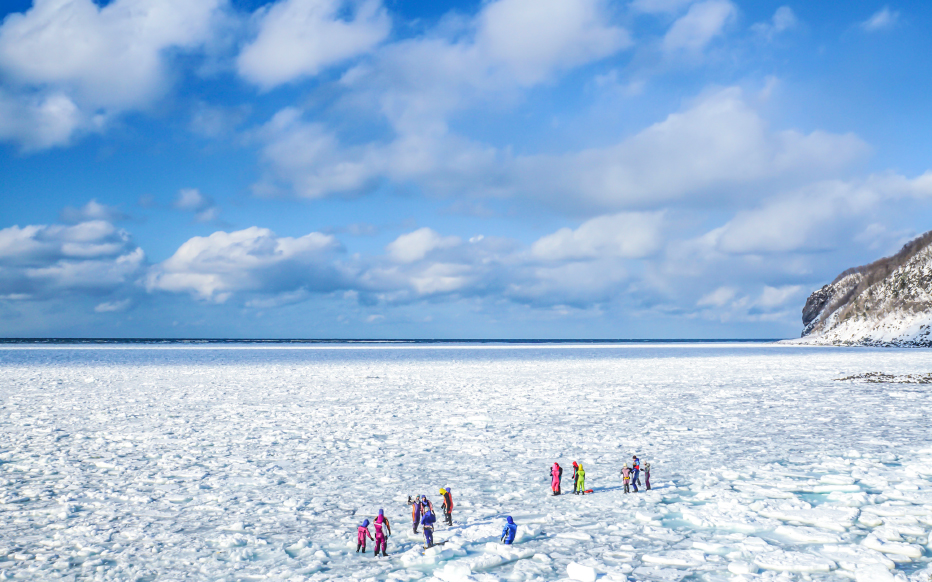 Shiretoko Drift Ice Walk
Walk on & fall off from drift ice wearing a diving dry suit! Have an special experience unique to this period of time.
Details
Route points
Stop at Abashiri Aurora Terminal for 150 minutes. In February and March, you can board the Aurora while the train is stopped. (Reservation required yourself)

Stop at the "Road to the Sky", a spectacular spot with a straight road

Shiretoko Goko Lakes Walk is one of the most popular attractions offered in winter season only.