Operation period
2022. 1/ 29 (Sat) and 30 (Sun)2/4 (Fri) -13 (Sun), 18 (Fri) -20 (Sun), 23 (Wed) -27 (Sun)3/4 (Fri) - 6 (Sun)
Time table
Boarding / alighting place
Arrival time
Departure time
Get on / off
Sightseeing
JR Shibecha Station
13:45

Get on

JR Mashu Station
14:10
14:10

Get on

Get off

Mt. Iou
14:35
14:55

No

Sightseeing for
20 mins
Respective Hotels in Kawayu Onsen ※1
15:10
15:10

Get on

Get off

Osinkosin Fall
16:30
16:45

No

Sightseeing for
15 mins
Respective Hotels in Utoro Onsen ※2
17:00

Get off
※1 According to the service date of SL Fuyu-no-Shitsugen Train.
※2 You can choose from Kawayu Kanko Hotel and Kinkiyu
※3 You can choose from Kitakobushi Shiretoko, Kiki Shiretoko, and Shiretoko Daiichi Hotel
Ride fare
Note: For those who are 3 - 11 year old, the fare is 50% off the regular price.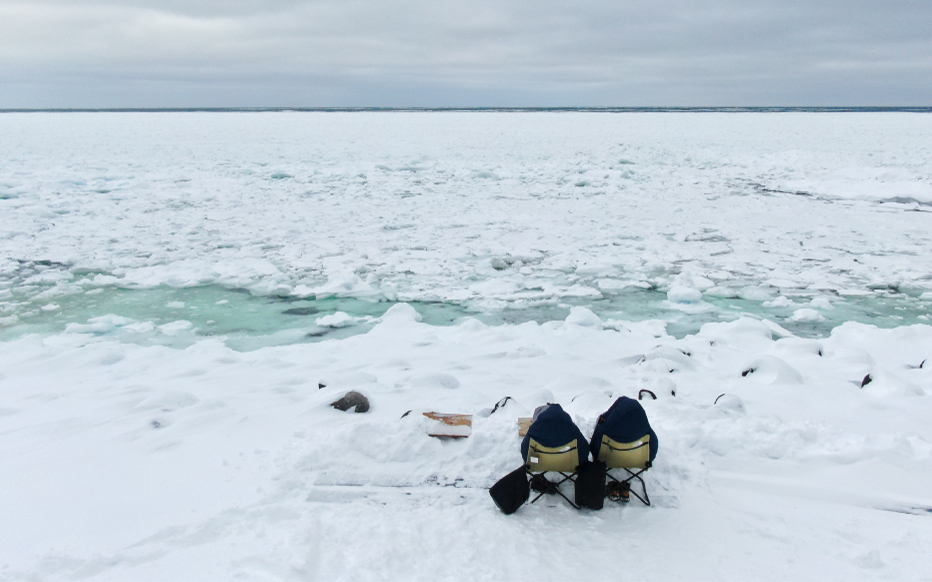 Shiretoko Ryuhyou-yoku (Drift Ice Relaxation)
Wrap yourself in a sleeping bag by the coast of Shiretoko and see the floating drift ice. It's a do-nothing activity.
Details
Route points
You may transfer to SL Fuyu-no-Shitsugen Train after arriving at JR Shibecha Station. Note: Advance booking is required.

The bus will stop by Osinkosin Fall, which is one of the Shiretoko's 8 scenic spots called Shiretoko Hakkei.

The bus will stop by Mt. Iou. You can see it blowing up steam of sulfur even in winter.