Akan → Notsuke & Nakashibetsu → Utoro → Abashiri No.7
Operation period
2022.1.15 (Sat) → 3.6 (Sun) service
Time table
Boarding / alighting place
Arrival time
Departure time
Get on / off
Sightseeing
Respective Hotels in Akanko Onsen ※1
8:20

Get on

JR Mashu Station
9:20
9:20

Get on

Get off

JR Mashu Station
9:35
9:55

No

Sightseeing for
20 mins
Notsuke Peninsula Nature Center
11:40
13:00

Get on

Get off

Sightseeing for
80 mins
Nakashibetsu Airport
13:45
14:30

Get on

Get off

Get off for lunch (each one) 45 mins

Yoroushi Onsen (Yuyado Daiichi)
15:00
15:00

Get on

Get off

JR Mashu Station
15:35
15:35

Get on

Get off

Mt. Iou
16:00
16:15

No

Sightseeing for
15 mins
Respective Hotels in Kawayu Onsen ※2
16:20
16:30

Get on

Get off

Respective Hotels in Utoro Onsen ※3
18:00
18:15

Get on

Get off

Roadside Station Utoro Sirietoku
18:15
18:30

Get off

Get off break 15 mins

JR Abashiri Station
20:10

Get off
※1 You can choose from Yukyu no Sato Tsuruga, Tsuruga Wings, Gozensui, New Akan Hotel, Hinanoza, Hana Yuka, and Akankoso.
※2 You can choose from Kawayu Kanko Hotel and Kinkiyu
※3 You can choose from Kitakobushi Shiretoko, Kiki Shiretoko, and Shiretoko Daiichi Hotel
Ride fare
Note: For those who are 3 - 11 year old, the fare is 50% off the regular price.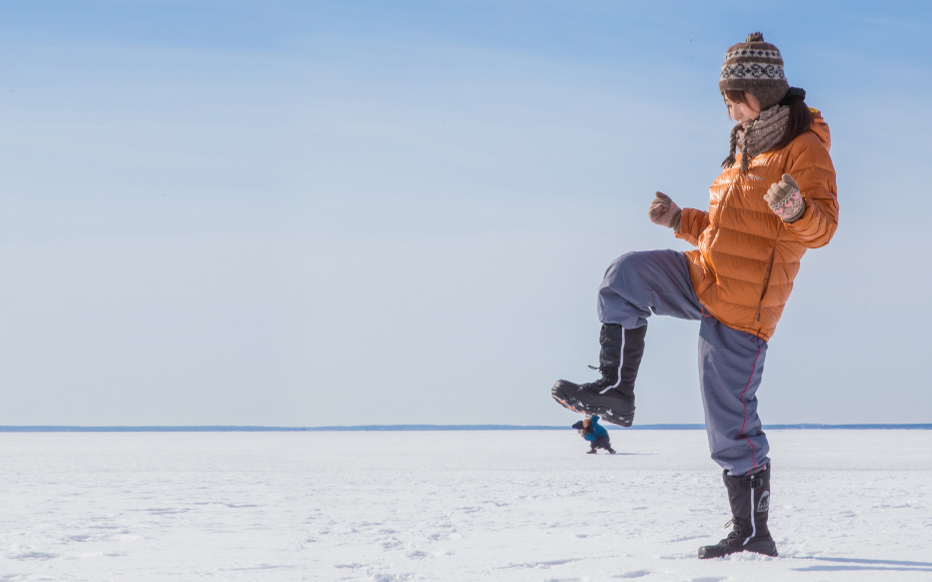 Betsukai Hyoheisen (Ice Horizon)
The boundless land of ice. Betsukai Hyoheisen is called "Uyuni Salt Flat of Japan", and this marvelous scenery can be seen only in winter.
Details
Route points
To Notsuke Peninsula, the edge of Higashi Hokkaido. Please enjoy the spectacular "Ice Horizon" that can only be seen in winter.

At Nakashibetsu Airport, we are connected to ANA Haneda direct flights that make one round trip a day.

To Shiretoko Utoro in winter. The experience of walking on the drift ice "Drift ice walk" is a valuable experience unique to Shiretoko.