The operation in this year (2019) has ended.
The details of the operation from January to March in 2020 will be announced around this summer.
We are looking forward to seeing you again next year.
How to buy online
At our site, you will be able to Reserve and Pay for Travel Tours via Online Credit Card Payments from 「Kosokubus.com」 We can also accommodate payments via convenience stores. Explanation on how to book a reservation are as follows.
Course Details Screen
Reservation Application
After confirming your chosen flight service and the date, please enter the details of your boarding location and disembarking location etc.
Furthermore, for flights that can accommodate seats designation, please choose your desired location here.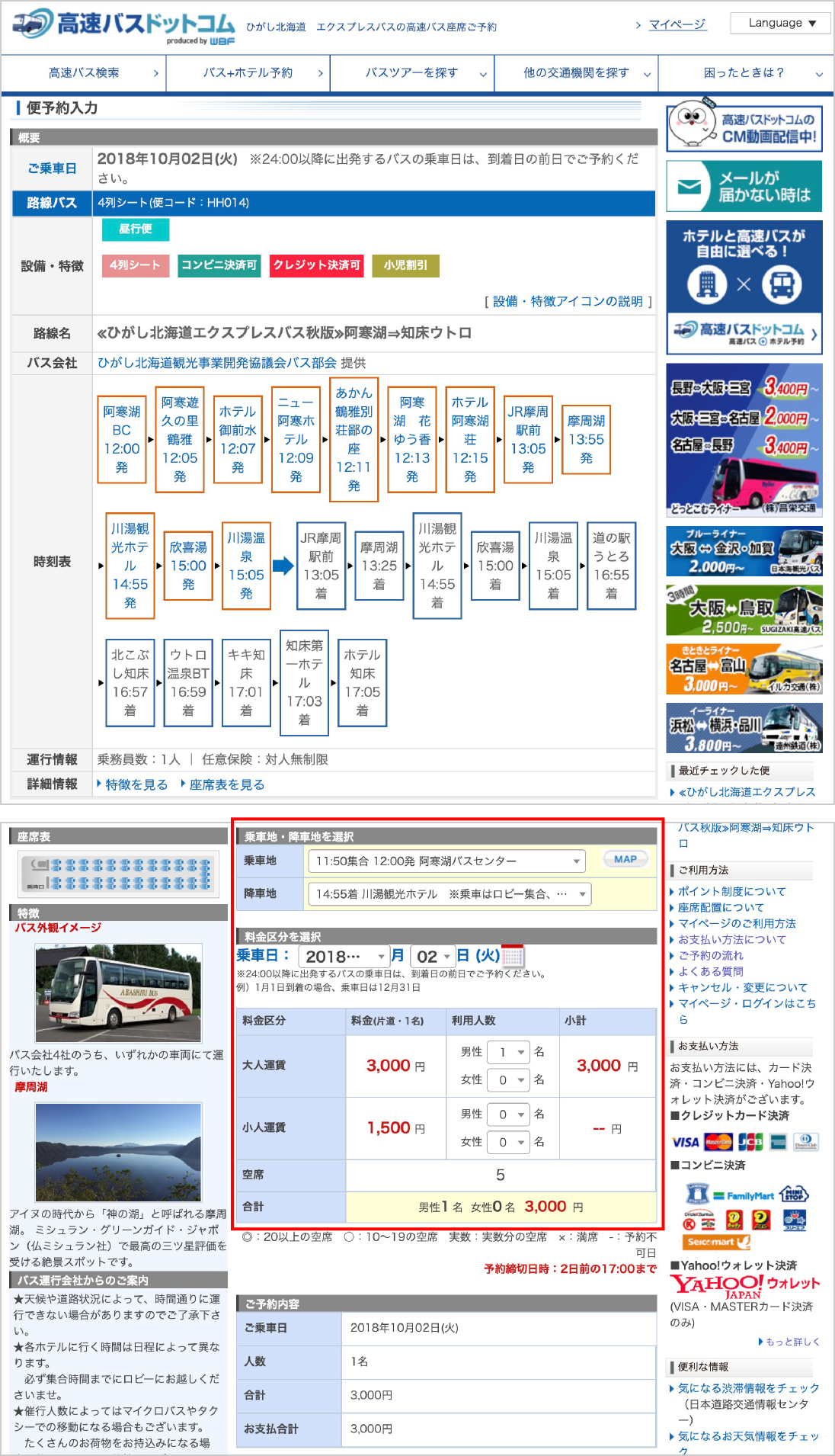 Since the payment totals will be shown when you have entered the above, after careful confirmation please press the 「Continue Reservation」button to proceed to the next page.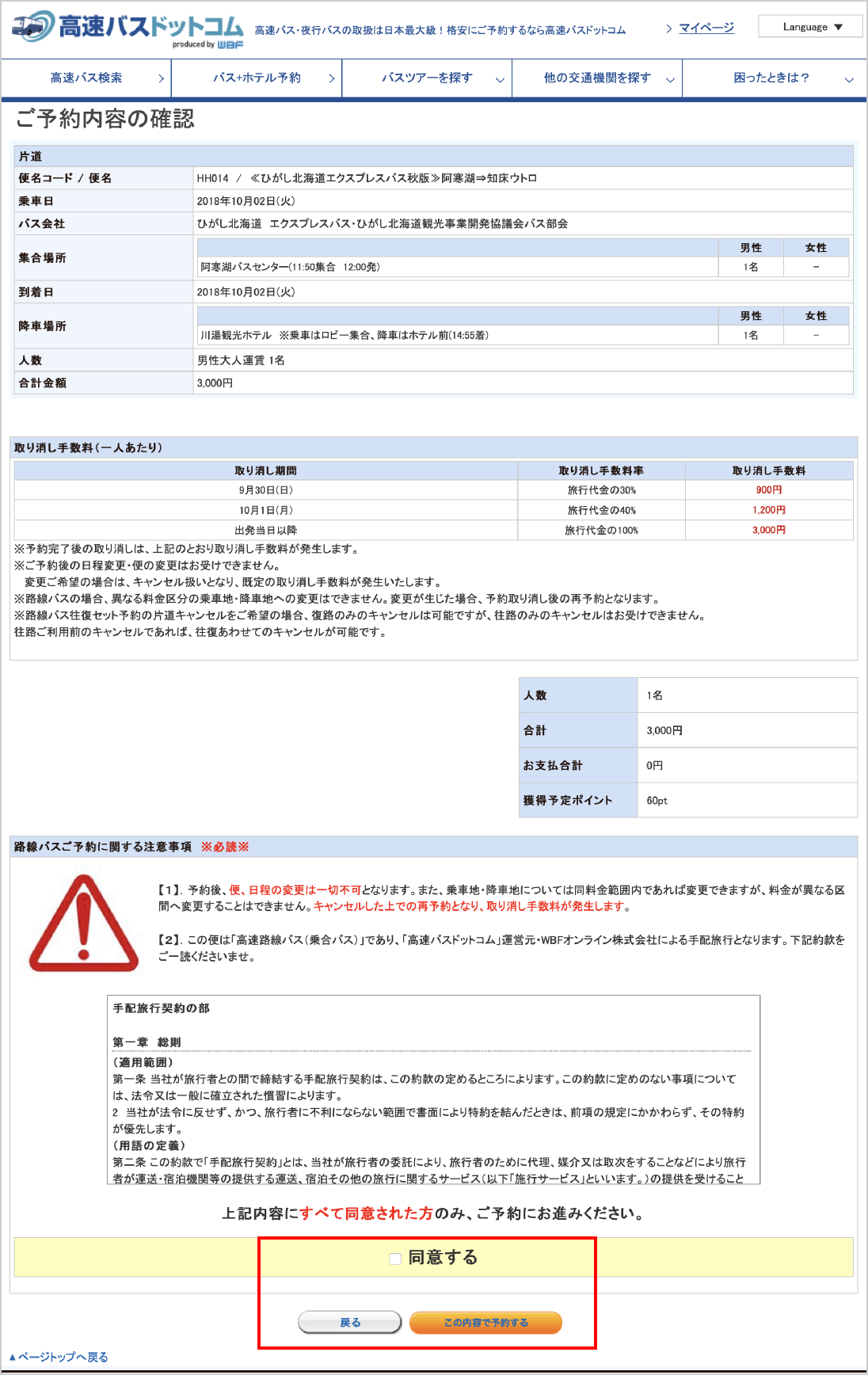 Entry of Reservation
Please register the passenger information and payment method.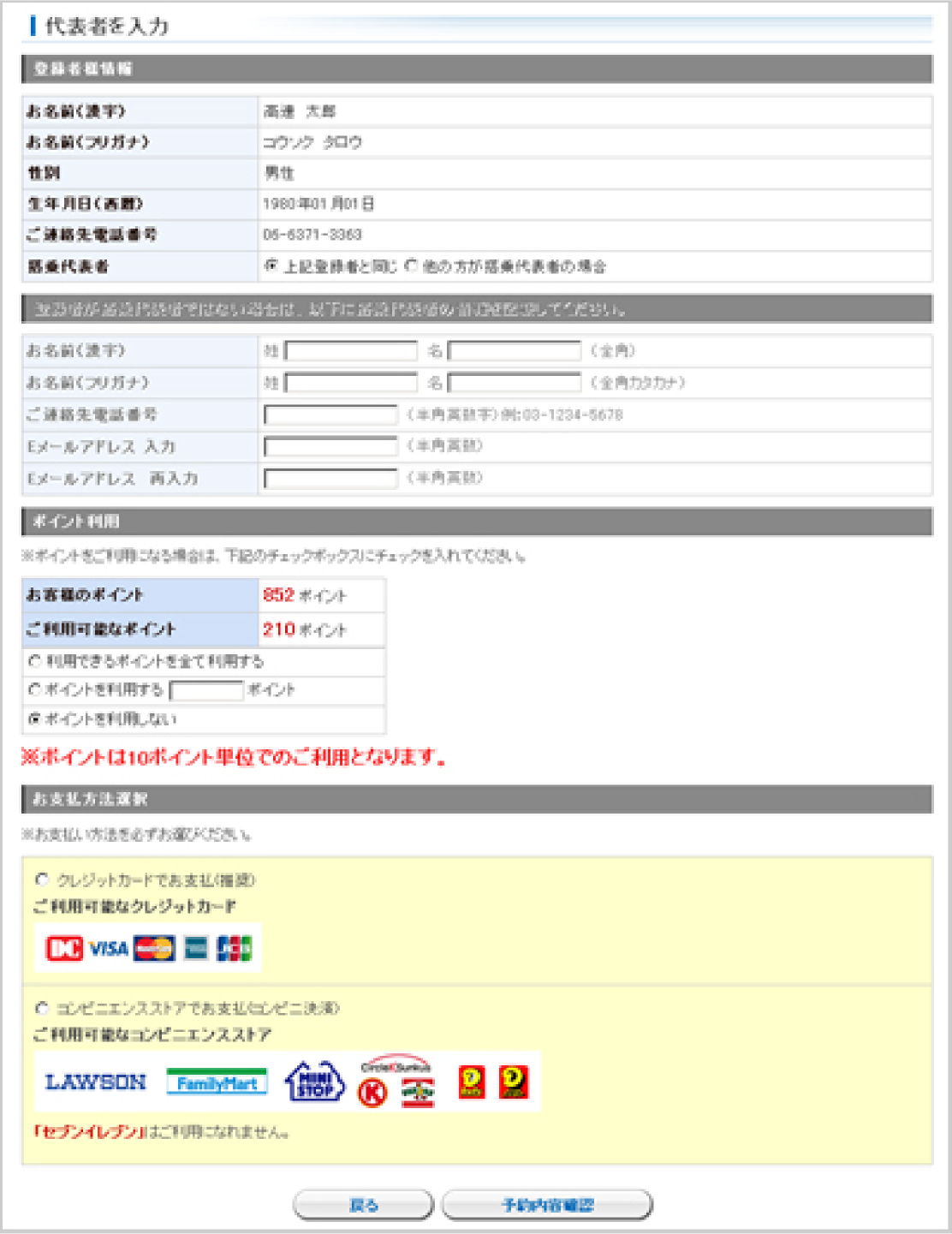 ■Information of Registrant

Please confirm the entered Information of the Registrant.
※In the case of the passenger being separate from the registrant, please choose the 「Different Entity is Passenger」option in the boarding representative column and input the information of the Representative.

■Point Use

Should you wish to use Accumulated Points, please choose here. The maximum amount of points you can use is 5% of the travel fee.
(If there are no points available to use, this will not be displayed.)
※For more information regarding Points, please refer to the Point System.

■Choose Payment Method

≪In the case of Credit Card Payments≫
Should you choose the Payment Method via Credit Card, before completing the reservation, you are required to deal the payment procedures.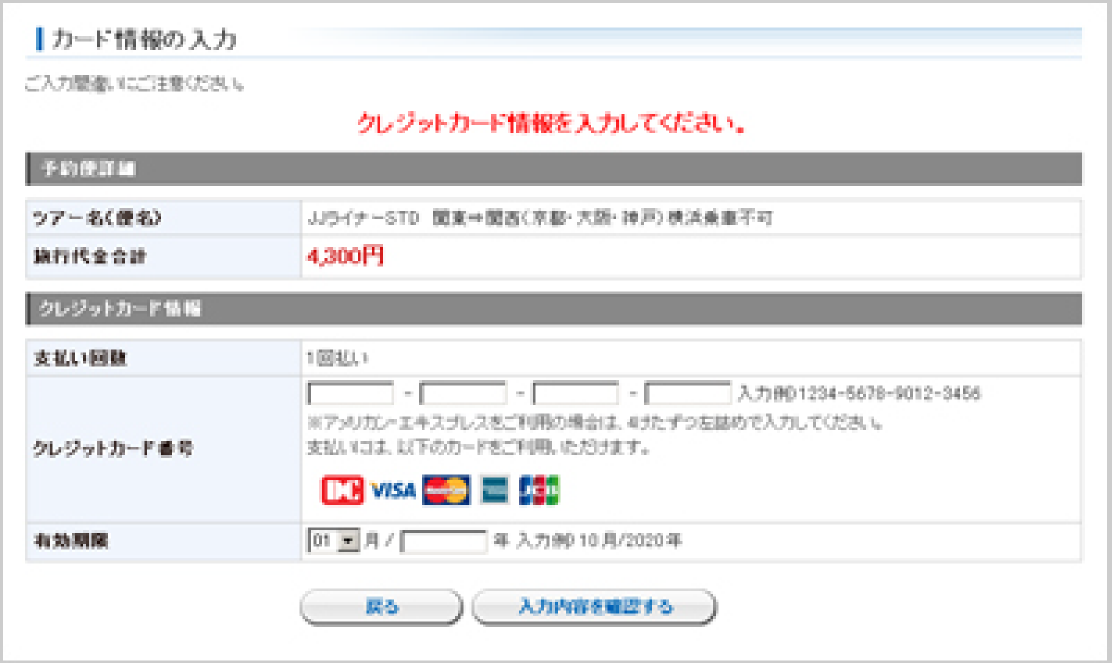 Please enter the Card Number and the Expiration Date on the screen. If you push the「Confirm Entered Contents」button, you will be transported to the last confirmation page.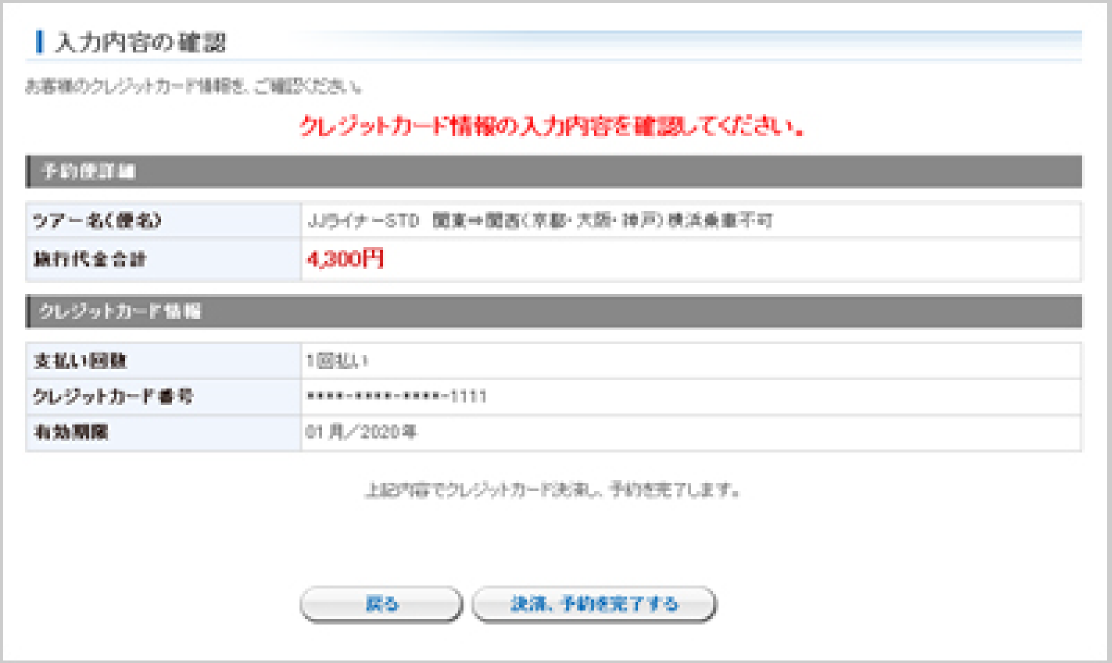 If there are no problems, please click on the 「Complete Payment Method・Reservation」button.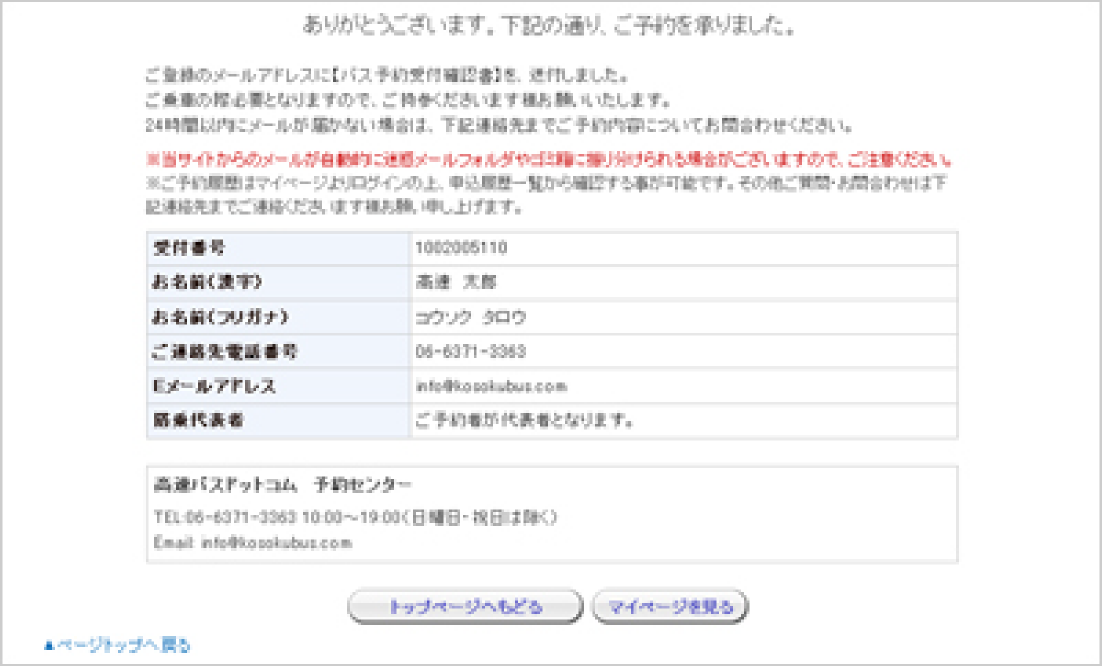 After a while, the Completed Reservation Screen will be displayed and your seat reservation will be complete. Please check your e-mails as the【Reservation Reception Confirmatory Certificate】mail needed to be shown at the day of your boarding will be automatically sent to the mail address you have entered. And if you do not receive the【Reservation Reception Confirmatory Certificate】mail within 30 minutes, after double-checking your mail address and settings, please restart the the whole procedure at MYPAGE.
Confirm in Kosokubus.com