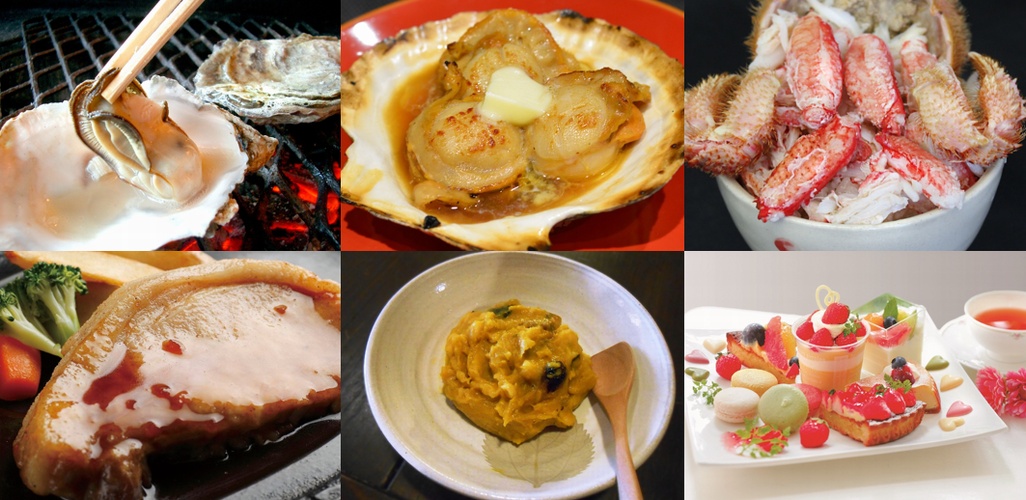 Eat in East Hokkaido!
East Hokkaido is the most naturally blessed area of Hokkaido. And there is also a lot of food.
So we can't introduce everything here, but we will introd uce only a part.
Contents
Oyster in Akkeshi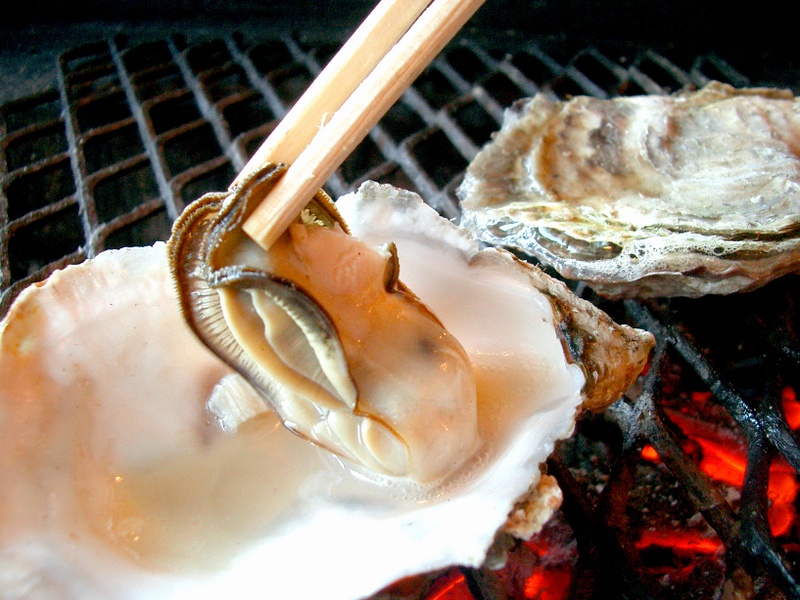 Plankton-rich seawater and freshwater from Bekanbeushi River carries rich nutrients from mountains and wetlands.
Oysters in Akkeshi are packed with flavour because they take in rich nutrients in estuaries where seawater mixes with freshwater.
We recommend that you eat them with Akkeshi Whiskey produced by a recently established Distillery
Access
Akkeshi Mikaku Terminal [Conchiglie]

About an hour from Kushiro Sta. to Akkeshi Sta. by JR, and 15 minutes from Akkeshi Sta. on foot
About an hour from Kushiro Sta. by car
About an hour and 30 minutes from Kushiro Airport by car

2-2 Suminoe Akkeshi-cho Akkeshi-gun, Hokkaido, 088-1119
Map Code : 637 191 534*24
TEL:+81-153-52-4139
・Apr.~Oct. AM09:00~PM09:00
・Nov.~Dec. AM10:00~PM07:00
・Jan.~Mar. AM10:00~PM06:00
・CLOSE:Monday (Tuesday in case Monday is a national holiday)

http://www.conchiglie.net/
http://www.conchiglie.net/gourmet/oyster-bar/
Kobore(overflowing) Crab in Mombetsu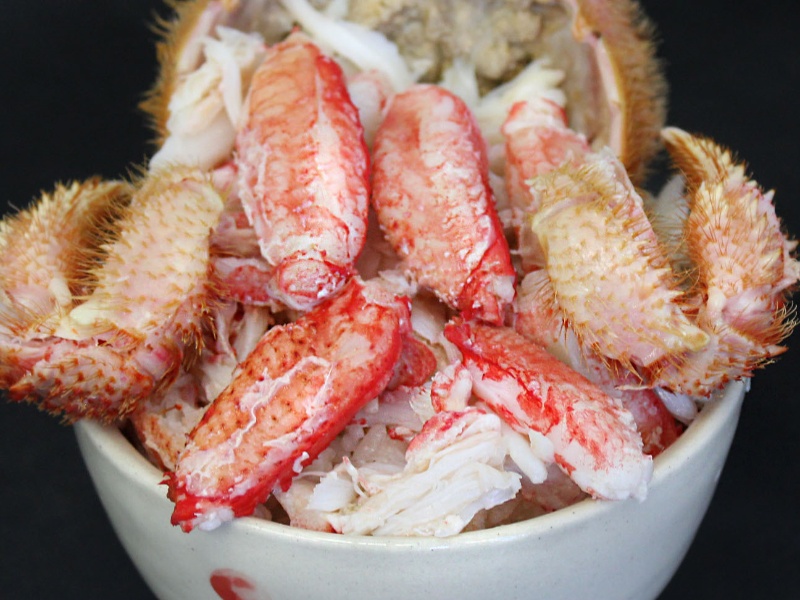 Mombetsu, famous for its crab claw statue, naturally has the most exceptional crabs.

This is all thanks to the Sea of Okhotsk, which is rich in nutrients.

Here is a luxurious rice bowl with the crab that it is nearly overflowing over the rice.

The feeling of excitement when you are eating this is incredible.
Poronno's Rataskep(Lake Akan)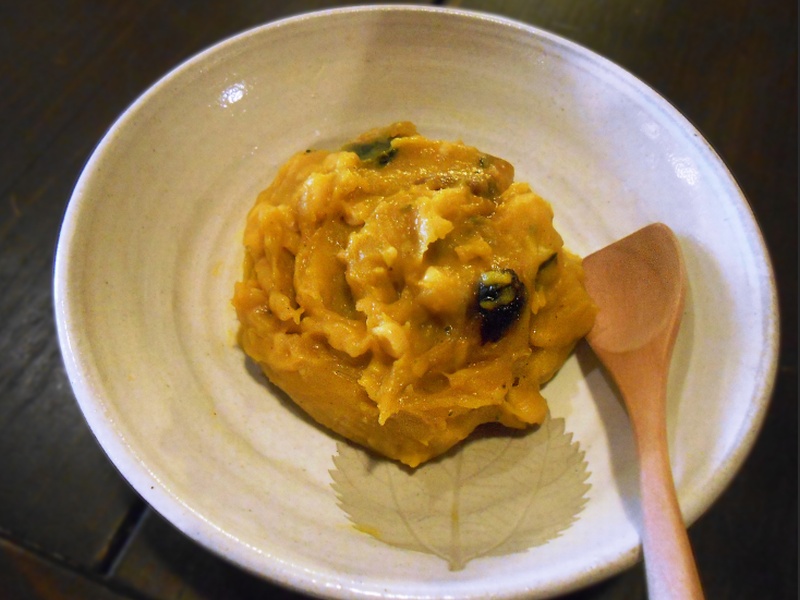 Poronno has been serving traditional Ainu andcreative cuisine for over 40 years.

The popular Rataskep is a specialty vegetable dish made of simmered pumpkin, corn, beans and amur cork tree fruit.

Its sweet and rich flav our is addictive.
Access
Traditional Ainu Food Café [poronno]

About 65 minutes from Kushiro Airport to Lake Akan by bus or car

7-8 4-chome AkankoOnsen Akan-cho Kushiro-shi, Hokkaido, 085-0467
Map Code : 739 341 669*26
TEL : +81-154-67-2159

・May~Oct. PM12:00~PM03:00 PM06:30~PM09:30
・Nov~Apr.   PM12:30~PM03:00 PM06:30~PM09:00
Akan Pork(Kushiro city)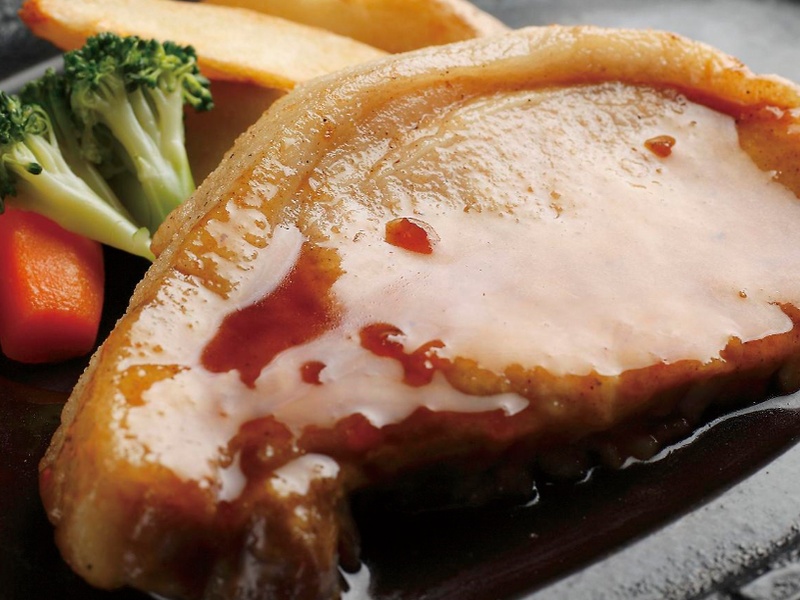 Akan Pork is bred at the foot of the Akan mountain range surrounded by magnificent nature.

Every pig they breed is raised with love and care.

It is characterised as being healthy, yet having depth in flavour, with aperfect balance of lean meat and fat.

Above all, you will be surprised by how tender the meat is.
Access
Roadside Station Akan Tancho-no-Sato

About 20 minutes from Kushiro Airport by bus or car

23-36-1 Kamiakan Akan-cho Kushiro-shi, Hokkaido, 085-0245
Map Code : 556 182 897*74
TEL : 0154-66-2969

・May~Sep. AM09:00~PM06:00
・Oct~Apr. AM09:00~PM05:00

https://www.akan.jp/
https://www.akan.jp/food
Abashiri Scallops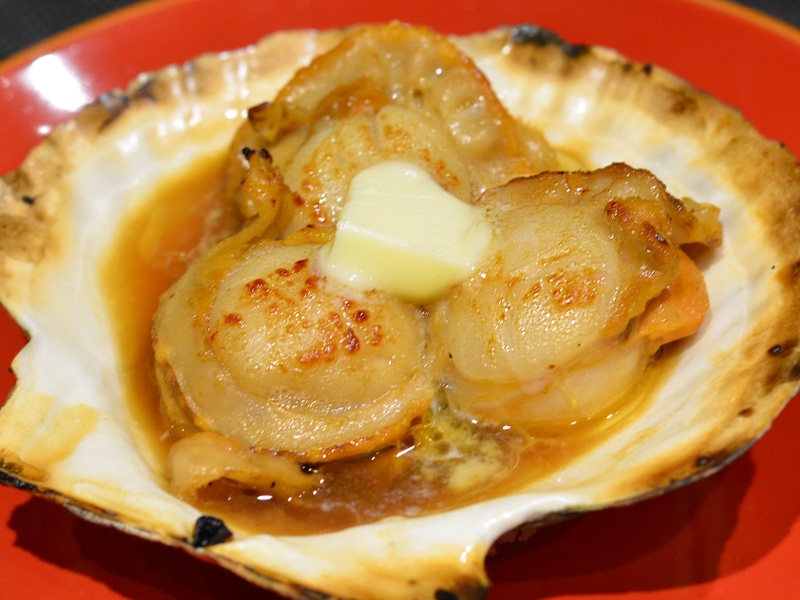 Scallops from Abashiri are known for being fully packed with meat.

We can say that it is one of the best gifts from the Sea of Okhotsk.

Of course eating them raw is delicious, but grilling scallops in the shells on charcoal is also exceptional.

Just imagine the smell of grilled scallops with butter. They go very well with beer.
Access
Access

About 40 minutes from Memanbetsu Airport to Abashiri city (Abashiri Sta.) by bus or car
Obihiro Sweets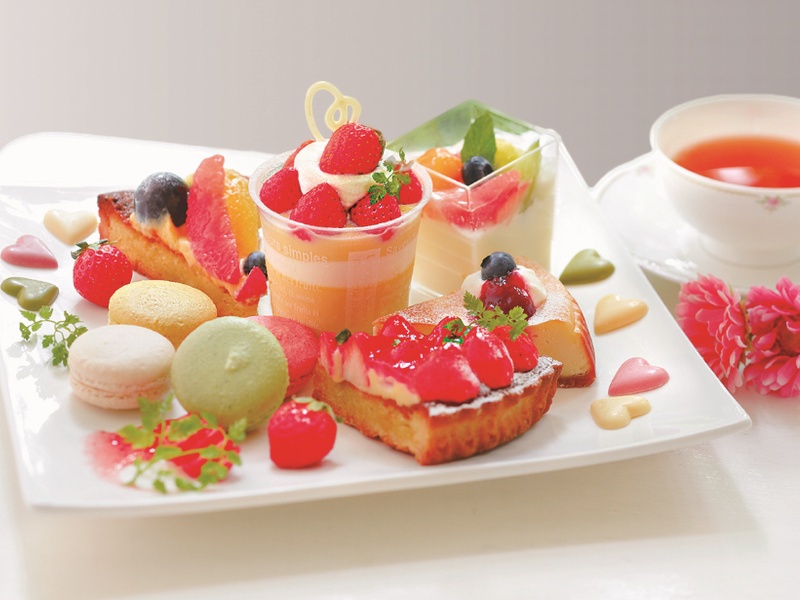 The ingredients used for sweets such as flour, dairy products,red beans and sugar beets, are grown in Obihiro.
heir exceptional taste comes from high quality produce grown on local farms surrounding this bount iful region.
Access
Rokkatei Obihiro Main Store

About 40 minutes from Obihiro Airport to Obihiro Sta. by bus, and about 10 minutes from Obihiro Sta. on foot

6 Minami 9-chome Nishi 2-jo Obihiro-shi, Hokkaido, 080-0012
Map Code : 124 624 352*67
TEL : +81-155-24-6666
AM11:00~PM05:30

http://www.rokkatei.co.jp/
Ryugetsu [Toscachina]

About 30 minutes from Obihiro Airport by car
About 20 minutes from the bus terminal at Obihiro Sta. to the nearest bus stop (Nishi 17-jo 6-chome) by bus, and about 5 minutes from the bus stop on foot

45-2 Minami 5-chome Nishi 18-jo Obihiro-shi, Hokkaido, 080-0028
Map Code : 124 560 371*87
TEL : +81+155-38-3966
営業時間 : AM09:30~PM08:00
・CLOSE:Tuesday

http://www.ryugetsu.co.jp/toskachina/access.html
The local tour reservation is here